DIY Wood Restoration AR25 - AH25 Multipurpose Synthetic Wood
DIY KIT: 250 ml AR25 Putty + 250 ml AH25 Putty, packed in platic jars. Plus 40 ml LR3X primer with 40 ml LH3X hardener. This is required if you want to repair badly damaged wood fibres. Plus 4 x 20 ml pigment powders (Red, Brown, Yellow and Black). Basically this kit can be used to make small repairs and pigmented to match the wood .
PRIMER: LR3X - LH3X
PUTTY: AR25 - AH25
LR3X -LH3X and AR25-AH25 Epoxy Wood Restoration System is the Industry Standard System to restore and replace wood.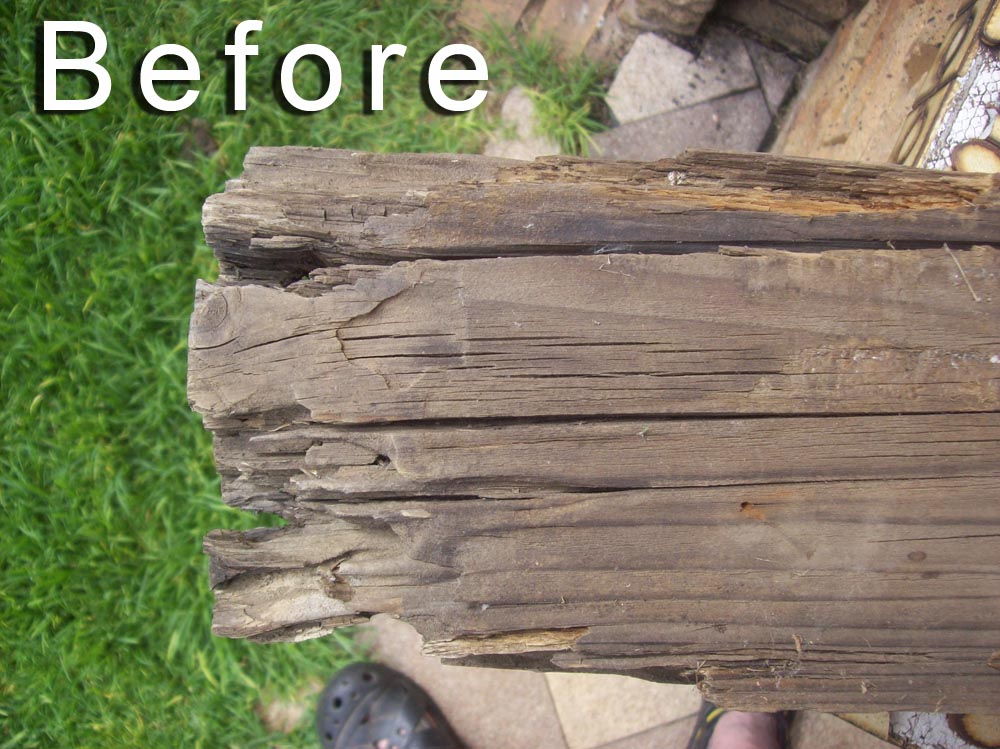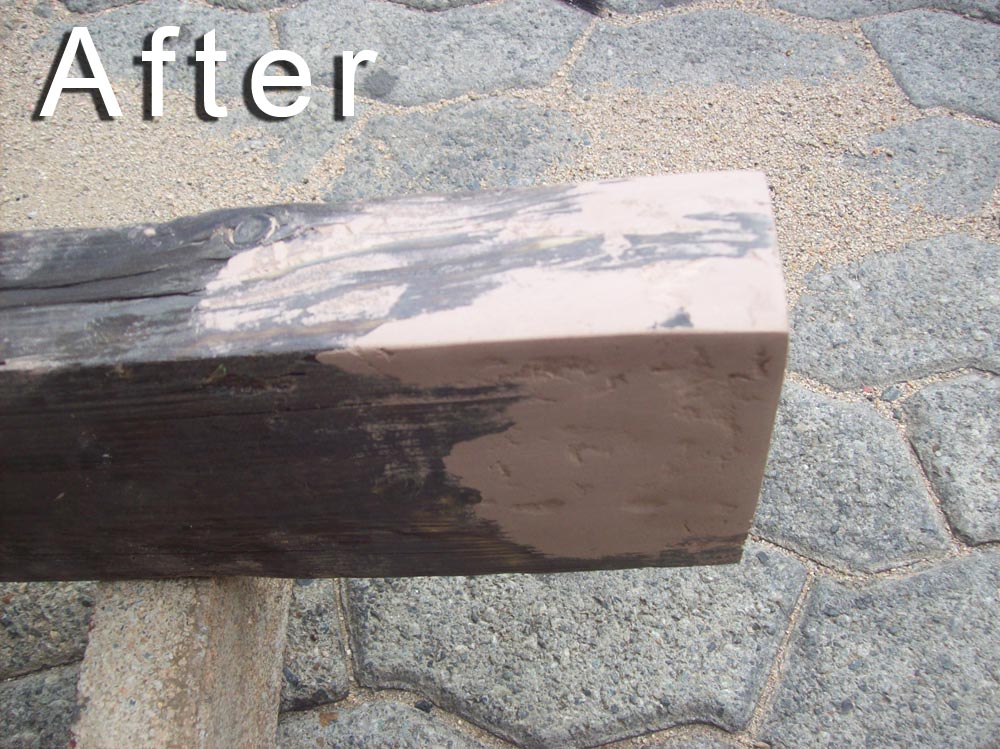 Resin LR3X Liquid - Hardener LH3X Liquid
Thin liquid to reinforce, rebuild and waterproof wood by hardening after penetration. Regenerates rotten, spongy and damaged window sills, frames, structural and decorative parts, furniture, columns, boats, floors, wendy houses, roof trusses, etc. It can be used as a primer for AR25 - AH25 wood filled putty. Slightly flexible. Can be painted. Exceptional adhesion, structural strength, versatility, permanence and water resistance.
Technical Characteristics
Mix Ratio: 1 : 1 By volume or weight. When mixed together in the proportion, by simple stirring, a blend is formed to impregnate and restore wood. Application: Pour or brush on the wood. Hardens in about 2 hours. Working time: 20 minutes. Mix small quantities at a time and apply. For deeper penetration, drill small holes and pour liquid. Repeat until the wood is saturated. Supplied in kit form: 500g LR3X/500 g LH3X or 1kg LR3X/500 g LH3X
Resin Paste AR25 (light beige) – Hardener Paste AH25 (off white)
Epoxy wood filled adhesive putty. Mix ratio 1 : 1 by volume. Most versatile. High strength, no - shrink paste to fill, repair and replace wood and other materials in structures, walls, floors, furniture, window sills, doors, frames, roof timber, stairs steps, mouldings and moulds, wendy houses. Easy to use. For best adhesion, apply a coat of LR3X – LH3X as a primer, and while the primer is still wet or tacky, apply the wood putty.
Wood replacement epoxy putty that can be used in structural and decorative applications to replace, repair, extend, or fill wood and other materials.
Especially recommended for dried, rotten or spongy wood consolidated with LR3X - LH3X. Because of its strength and durability, it is a truly permanent solution where alternatives would fail. AR25 - AH25 can be painted, stained, sawed, nailed, sanded, carved and machined like wood. Can be sculpted by hand before hardening. Bonds well to ceramics, concrete, metal, glass, fiberglass and most rigid surfaces. It can be pigmented while in the wet stage. Powder and paste pigments are available.
AR25 – AH25 is not a structural compound
Technical Characteristics
Lightweight epoxy adhesive consisting of AR25 Resin paste (yellow) and AH25 Hardener paste (Brown). When mixed in equal volumes, the blend hardens in about 2 to 4 hours. Non – shrink and water resistant. Has a no-slump paste consistency. Packing: 1kg AR25 & 1kg AH25 or 500g AR25 & 500 g AH25 or 250 g AR250 & 250 g AH25.
The above data are offered for customer's guidance only. It implies no guarantee. Customers must conduct their own tests to determine the suitability of the material for their specific applications. Technoresin cannot assume responsibility for results obtained by use of this product as we have no control over end-use application or handling. Technoresin therefore specifically disclaims any damage or loss of any kind in relation to the use of this product. (Version 1 Date 29.5.2012) Use gloves when handling the products. Ensure good ventilation.
If you want to restore and replace wood, look no further, Advanced Resin Technologies (ART) based in Johannesburg offers a DIY wood restoration system to repair wood. Scientifically proven to provide exceptional adhesion, structural strength, versatility, permanence and water resistance. Don't pay through the roof for a contractor to do it ... do it yourself (DIY).
PRICES
AR25 - AH25 PUTTY 350g each = 500 ml Total Volume per kit 1 L R 169,00 VAT included
AR25 - AH25 (700 g = 1 L each) Total volume 2 L R 300,00 VAT invcluded
Showing 1 to 2 of 2 (1 Pages)